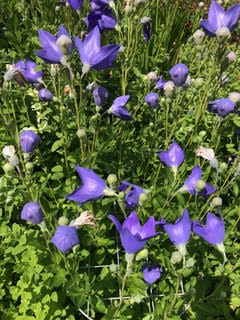 Welcome to Clear Voice Therapy, LLC, where a holistic and comprehensive approach is used to facilitate verbal communication, improve voice quality and production, and recover swallowing function. Therapy sessions are designed to provide individually tailored treatments for each person.
We specialize in adult voice and upper airway disorders. Sessions are provided in person and or through tele therapy visits. Hands-on manual therapy (Biodynamic Manual Voice Therapy), Buteyko Breathing principles, Vocal 'Yoga', and Somatic Experiencing are some of the ways we can reduce pain and dysfunction and promote improved respiratory and vocal efficiency.
---
Voice Therapy
Evaluation and treatment for:
Polyps/Nodules/Cysts
Muscle Tension Dysphonia
Vocal Fold Paralysis
Spasmodic Dysphonia
VCD(vocal cord dysfunction)/PVFM
Chronic Cough
Transgender Communication Training
Manual Voice Therapy for singers
Stuttering
Apraxia
Dysarthria
Swallowing difficulty (Dysphagia)

Vocal Coaching, Wellness and Biodynamic Manual Voice Therapy

Express yourself
Free restrictions in your voicebodymind
Say what you mean and how you mean it
Learn how to take care of your voicebodymind
Understand how trauma can impact your voice
Vocal health
Gender affirming voice care
Professional Voice user
BMVT Workshops
Biodynamic Manual Voice Therapy (BMVT) is a gentle hands-on, integrated approach used to address the structural components related to vocal function, speech and swallowing.
Students will be taught palpation skills, as there is a great deal of emphasis on developing sensitivity as a means for specific evaluation and treatment.
BMVT is a holistic therapy. Students will also learn to facilitate healing and growth by supporting the mind, emotions and spiritual health of their patients.
VoiceBodyMind Healing Collaborative
Voice Body Mind Healing Collaborative is a group of practitioners who support the voice, body and mind through modalities such as voice therapy, body work, trauma work, psychotherapy and the disciplines of Authentic Movement, Alexander Technique & Contemplative Inquiry.